Bike Servicing & Repairs Newcastle
Full Service Bicycle Repairs & Servicing - All Brands!
Rear Suspension 50 Hour Service: $100
Front Suspension 50 Hour Service: $125
Full bike wash & degrease: $40
Frequently Asked Questions
When getting your bike serviced, you need honest advice. At CFN, we pride ourselves on getting the best servicing for the lowest possible rate – without compromising on quality or workmanship. We have collated a few of our frequently asked questions to help you. Please send us a message, call on 40238239 or an email if you have any questions.
We pride ourselves on delivering the best possible bicycle to enhance your riding experience. We have built 100s of custom bicycles – Road Bikes, Mountain Bikes and everything in between. Whether you want us to source exotic parts for your next bicycle build or want us to put your new bike together with existing parts, no job is too big or small for our experienced bicycle mechanics.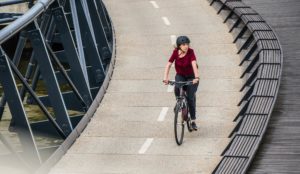 Book a repair spot in our schedule. You can do this by bringing your bike in, calling us on 40238239, sending us a message or emailing us. Our workshop is open Monday to Friday for bike repairs.
Bring your bike into our Adamstown store anytime for a free quotation. You can leave the bike with us for your servicing to take place. 
We will work on your bike and aim to turn it around in the shortest time possible. If your bike requires any additional parts or we find any problems we will contact you with solutions.
Swing by our store to pick up your freshly serviced bike. We are open Monday to Thursday 10am to 6pm, Friday 10am to 5pm and Saturday 9am to 2pm. 
General Pricing For Bicycle Repairs
Wheel-related
Replace tyre and tube $30
Glue single tyre $45
True wheel $40
Custom wheel build – alloy rim $100
Custom wheel build – carbon rim $130
Hub service $45
Gear and brake adjustments
Tune gears $25 per end
Adjust brakes $25 per end
Drive train
Bottom bracket service $40
Fit Chain & check gears $20
Fit Cassette $15
Headset
Adjust head-set $25
Head-set service $40
Detail
Bike adjustments
Cut down steerer, headset service $40
Cut integrated seat post $35
Aero bars
Install clip-on aero bars $25
Mountain-bike related
Brake bleed: $40 per end (including fluid), all major brands.
Fit tubeless tyre: $35 (including fluid)
Bike Fit $100
Pack bike for freight $100
Bike Builds
Road Bike Build $350
Mountain Bike Build $390 
+ $45 for dropper post
Time Trial Bike Build $390
Maintaining Your Bike In Newcastle
With Newcastle being a coastal town, keeping your bike out of the salty air can ensure the longevity of its lifetime.
Keeping your bike clean is one of the best things you can do to ensure all the components and accessories continue to work.
We recommend using a non-water based lubricant (NOT WD-40) on your gears and cables to ensure they run smoothly and effectively.
If you are in doubt, bring your bike into CFN (Located at 250 Brunker Road Adamstown) and we can make an honest assessment on what your bicycle needs. We are more than happy to run you through some general bicycle maintenance tips and tricks to ensure your bike is running as smoothly as possible.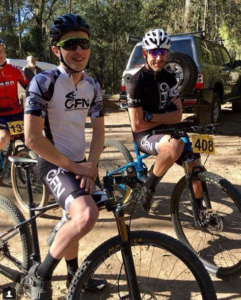 All bikes are able to be serviced, you just need to bring it in store and see one of our qualified and highly skilled mechanics. The services we provide are:
Regular bicycle servicing, bike repairs, and other adjustments such as gear tuning and brake adjustments
Full triathlon and time trial bike builds
Full bicycle builds for road bikes, MTBs, fixies, hybrids and commuters
Custom setups
Custom bike builds are our specialty, from entry levels kids mountain bikes, right through to high end DI2 time trial bike builds. We can source the parts for you and build your new bike or we can use your existing parts for your build.
Wheel building and repairs. Carbon and Alloy wheels for road and mountain bikes
Specialty part sourcing and installation
Insurance quotations
Installation of bicycle parts
We aim to make sure every service is able to prevent any problems from arising. We can tune your bike before any event that you are competing in and offer our advice to help with any of your problems. We recommend booking your bike in advance before any major events such as Port to Port MTB and Port Macquarie Ironman.
We offer custom bike builds, aiming to satisfy you as the customer. We aim to us making sure that you are happy with the end result and have your bicycle with exactly the right components. Have a look at our Instagram to see some of our favourite custom bike builds.
At CFN, we also offer the best support when it comes to making sure your bike fit and set up is how you want it to be, no short cuts can be made when it comes to your comfort.
CFN Newcastle has a complete bike mechanic workshop located in Adamstown. Our qualified bike mechanics offer repairs and servicing on all bicycle brands and models. When you book your service in advance, we can complete work on your bike in just one day (assuming you do not need out of stock parts). To make sure this happens, we suggest that you contact us a week before your preferred service date.